Katarine é uma adolescente de 16 anos e é muito "nerd" ela é do curta musical:Sexta!É hora de curtir!
No início do curta ela estava apenas dormindo,quando acordou ela viu uma garota dormindo na cadeira amarrada
depois ela saiu pra rua e viu sua casa uma zona!Tudo estava desarrumado e seus pais iam chegar da Europa em menos de 1 hora!Katarine olhou o celular e viu numa rede social umas fotos de uma festa e viu uma moça muito linda e Katarine pensou:eu me pareço com ela!!!
Uns instantes depois Nikhi sua melhor amiga invadiu o quarto da moça e disse que a festa que ela deu na sexta-feira foi a melhor da cidade!Foi aíu que Katarine se tocou:A moça bonita era ela!E...foi aí que ela se lembrou que realmente na sexta ela deu uma festa!Ela olhou mais sua rede social e se lembrou de toda a festa.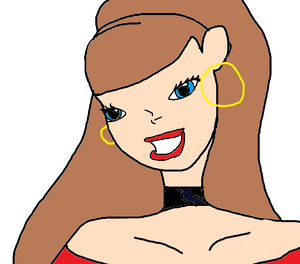 Trivia:
Ela foi baseada na música "Last friday night"de Katy Perry
Muitos achavam Katarine horrível mas...nesta festa ela deu o que falar graças à Nikhi.
Ad blocker interference detected!
Wikia is a free-to-use site that makes money from advertising. We have a modified experience for viewers using ad blockers

Wikia is not accessible if you've made further modifications. Remove the custom ad blocker rule(s) and the page will load as expected.