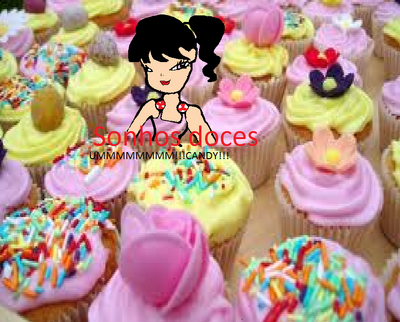 Sonhos doces é da página"Ummmmm!!!CANDY
É o filme mágico contando a história de Vanessa Candy.Uma adolescente de 16 anos que adora cupcakes e vai embusca do lendário bosque dos doces que lá ela aprende várias coisas sobre doces.É uma história para a família inteira se divertir na hora da sobremesa!
Seleção de tudo:
Edit
Sonhos doces é uma história bem selecionada com as coisas perfeitas como:castelo e casas de biscoitos,asfalto de chocolate ao leite,árvores de pirulito,vidros de açúcar etc.
Para mais fotos de Ummmmm!!!CANDY vá em galeria.
Ad blocker interference detected!
Wikia is a free-to-use site that makes money from advertising. We have a modified experience for viewers using ad blockers

Wikia is not accessible if you've made further modifications. Remove the custom ad blocker rule(s) and the page will load as expected.