"Você é uma criança!!Não pode fazer isto......"-Rock para Hillary antes de ela lhe dar um tiro com uma escopeta.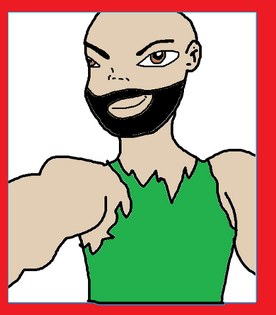 Antes do Apocalipse:
Edit
Rock tinha uma mãe e um pai idosos pelo qual dedicava sua vida,tinha também uma namorada chamada Helena. Ele vivia num apartamento em Atlanta/Geórgia.
Apocalipse:
Edit
No 1° dia do surto,Helena foi devorada por zumbis,seu pai e sua mãe haviam sumido. Rock,fugindo dos zumbis,encontrou Cindy que mandou ele entrar em sua camionete.
Acampamento:
Edit
Rock ficou,assim como todos,até a 3° temporada no acampamento,ele se dedicava para caçar animais na floresta,ajudou a matar o triturador e a infestação na 3° Temp.
Contêiner:
Edit
Rock morou no Contêiner durante a 7° temporada,antes de se encontrar com sua mãe.
Rock ficou na comunidade de Dubai até a 8° Temporada,quando sua mãe morreu.Depois na 2° parte da Temp. ele voltou com raiva e quis destruir a mansão principal. Ele sobreviveu,até quando ele promete ser bom e ajudar,Rita ==Morte
Ad blocker interference detected!
Wikia is a free-to-use site that makes money from advertising. We have a modified experience for viewers using ad blockers

Wikia is not accessible if you've made further modifications. Remove the custom ad blocker rule(s) and the page will load as expected.