Rita Winter principal do filme fresh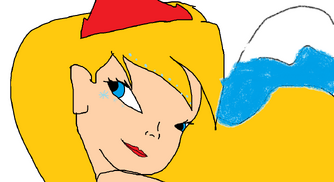 É a filha da Madame Winter
Sobrinha de Francesca
AMIGOS:Júlia,Andrey,Tônia,Henrique,Wesley,Raissa e Miguel
Dados da personagem:
Personaidade:Elegante,gentil,sincera,amiga corajosa
Ocupação:Princesa de Fresh
Casa:Nova Yorque(antes),Fresh(presente)
Parentes:Madame Winter(mãe)Francesca Winter(tia)Emma Winter(irmã)
Destino:Comemora com seus amigos(1°flme)Vira a princesade Fresh e vira a guardiã do gelo(2°filme)
Ad blocker interference detected!
Wikia is a free-to-use site that makes money from advertising. We have a modified experience for viewers using ad blockers

Wikia is not accessible if you've made further modifications. Remove the custom ad blocker rule(s) and the page will load as expected.