"Ainda existem pessoas boas no mundo!"-Madison a respeito da opinião de Rita.
Madison era uma personagem secundária que virou zumbi.Foi interpretada pela atriz Kyra Lora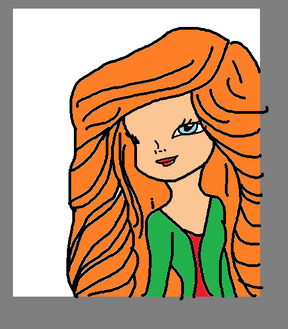 Antes do Apocalipse:
Edit
Antes Madison vivia na cidade de Dubai e trabalhava numa Lanchonete.Vivia sozinha.
Apocalipse:
Edit
Madison conseguiu fugir do apartamento sem ser pega.Encontrou com Vicente e depois achou Tomas e logo Aisha.
Madison morreu no ataque de Rock á mansão principal.Com a invasão de zumbis,ela e Tomas tentaram se trancar numa sala mas os zumbis entraram,eles devoraram Tomas,que devorado demais e não podia reanimar.Mas Madison somente foi mordida na boca portanto reanimou.
Ad blocker interference detected!
Wikia is a free-to-use site that makes money from advertising. We have a modified experience for viewers using ad blockers

Wikia is not accessible if you've made further modifications. Remove the custom ad blocker rule(s) and the page will load as expected.