"
Socorro!Eles tão tentando me pegar!!!!"-Letiwon para o grupo de Rita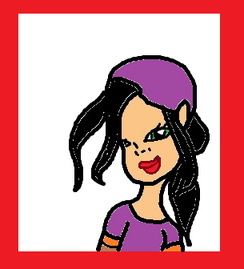 Antes do surto:
Edit
Antes do surto Letiwon trabalhava na loja de doces Alegria com Lavigne.
Primeira aparição:
Edit
Letiwon apareceu pela primeira vez no final do 6°episódio da 6° temporada gritando socorro porque uma horda de zumbis estava atrás dela.
Letiwon morreu na fuga do 7° episódio,ela estava correndo com George e Hilary,quando um zumbi veio pra cima dela,então ela empurrou ele,que acabou batendo na alavanca de proteção,ativando um choque na cerca,George e Hilary conseguiram sair vivos dessa porque agarraram numa corda que Rita deu pra eles,mas na hora de Letiwon a corda se rompeu e Letiwon acabou caindo bem na cerca de choque,assim eletrocutando-a,mais tarde Rock vê Letiwon morta na cerca pouco antes da fábrica explodir.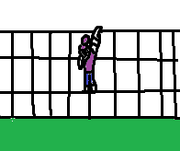 Ad blocker interference detected!
Wikia is a free-to-use site that makes money from advertising. We have a modified experience for viewers using ad blockers

Wikia is not accessible if you've made further modifications. Remove the custom ad blocker rule(s) and the page will load as expected.