Emma Winter é a irmã de Rita Winter,criada por Francesca(Sua tia),tem o poder do gelo.
Aparece pela 1°vez no filme:Além de Fresh
Emma sai da carruagem real com o nomede "Princesa deFresh",logo Rita sente algo de diferente nas duas,uma ligação,Tônia aconvida para seu ensaio de balé,no final Rita e Tõnia vasculham uma carta e descobrem que Emma é a irmã de Rita!Quando contam a notícia a Emma ela fica feliz,mas Rita diz que Francesca não é do bem e que está usando-a para destruir Rita,Emma pede para Rita parar mas Rita insiste e continua,Emma pede mais uma vez com paciência masela ainda continua,Emma se irrita e sem querer machuca Rita e Tônia com seu gelo,seus poderes foram revelados!Emma foge com medo demachucar Ritae Tônia.Emma foge para as montanhas e canta a canção Liberar.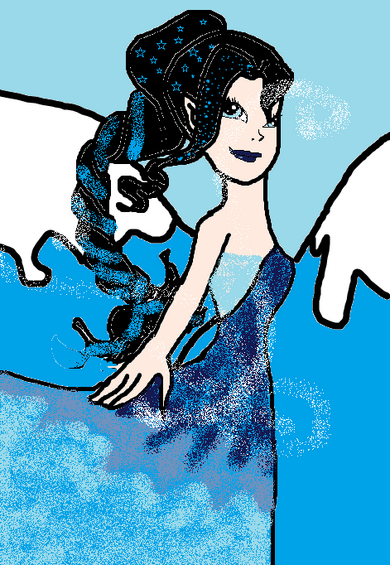 Curiosidade:
Edit
O primeiro "possível"nome de Emma seria Ritchya.

O segundo Flerty
O terceiro Calry,enfim seu nome realmente foi Emma

O nome completo de Emma é:Emmery Winter
É um mistério os poderes de Emma,Rita e Tônia.
Se  Emma não tivesse poderes de gelo seu cabelo seria loiro e sua pele seria pardo.
Ad blocker interference detected!
Wikia is a free-to-use site that makes money from advertising. We have a modified experience for viewers using ad blockers

Wikia is not accessible if you've made further modifications. Remove the custom ad blocker rule(s) and the page will load as expected.