Donna era a mãe de George antes de 
Rita
.
Donna era uma mãe amigável,protetora e com um bom coração,ficou no acampamento logo após  a morte de seu marido e seu filho mais velho,mais tarde foi morta por um bando de zumbis enquanto pescava.
IDADE: 31 ANOS
OCUPACÃO:DESCONHECIDA
FAMILIA:
CARRYOT(MARIDO)
SHANW(FILHO MAIS VELHO)
GEORGE(FILHO CAÇULA)
1° APARIÇÃO:ACAMPAMENTO
ÚLTIMA APARIÇÃO:ACAMPAMENTO,SURDO(MENCIONADA)
STATUS:ZUMBI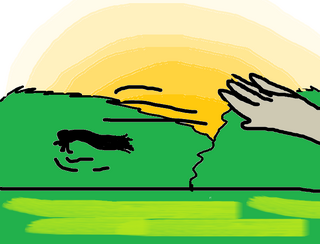 Acampamento:
Edit
Donna estava pescando com Alice e Rita até que Rita fisgou um zumbi! Donna tentando proteger seu filho enfrentou o zumbi.Logo,logo veio outro zumbi e mordeu a canela de Donna e atraiu outros zumbis,que comeram toda a perna dela!Donna já que estava com as pernas comidas por zumbis ela caiu no chão!E levou tantas mordidas no pescoço que acabou tendo sua cabeça arrancada por zumbis,Cindy matou todois os zumbis dali.George ficou chorando e observando sua mãe a noite toda.De manhã Donna reanimou como zumbi e tentou atacá-los!Cindy deu um tiro no corpo de Donna e a cabeça dela ela jogou no fundo de um lago!
Donna é mencionada por George à Hilary,George estava contando sua história e dentro da história havia Donna.
Ad blocker interference detected!
Wikia is a free-to-use site that makes money from advertising. We have a modified experience for viewers using ad blockers

Wikia is not accessible if you've made further modifications. Remove the custom ad blocker rule(s) and the page will load as expected.