Aventura no cinema(versão Blu-Ray)é com som
e imagem totalmente boa.
Som e imagem:
Edit
O som ea imagem desse filminho é muito melhor do que da versão antiga. Exemplo: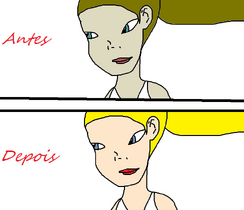 Com som melhorado!!! Exemplo de dubladores:
Original-Carlos Corfare:Filipe Montenegro
Blu-Ray-Carlos Corfare:Luís Menezes Castro
Grandes eventos:
Edit
O primeiro filme da Scene Magic.
Os primeiros personagens.
A primeira vilã.
Leve para sua casa o filme em blu-ray que deu inicío a tudo: Aventura no cinema-Blu-Ray... Muito mais que Mágica,muito mais que filme é ♦Scene Magic♦!
Ad blocker interference detected!
Wikia is a free-to-use site that makes money from advertising. We have a modified experience for viewers using ad blockers

Wikia is not accessible if you've made further modifications. Remove the custom ad blocker rule(s) and the page will load as expected.